Hanscraft
Hanscraft High H1
The Hanscraft High H1 outdoor jacuzzi for 5 people provides a versatile bathing experience. By rotating 1 lounge place and 4 sitting places, you get a comprehensive massage experience. At the heart of the moment of relaxation are 49 nozzles, which are thoughtfully placed, offering an effective and relaxing massage.
Ergonomically designed neck pillows bring a nice addition to the bath time. Thanks to the practical step, getting in and out of the pool is easy. The step also serves as a place to cool off, and children can sit comfortably here while adults enjoy massages. Standard equipment includes LED lighting, a waterfall, a Bluetooth music system, 5-layer high-quality thermal insulation and UV light and an ozonator for water disinfection.
Shell color options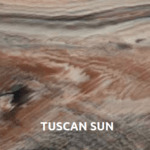 Cabinet and exterior color options
Hanscraft outdoor hot tubs are made from completely recyclable materials. Hanscraft strives to get the materials left over from production back into the production process. Thanks to the material choices, the whirlpools are extremely durable and long-lasting.
Price: 14990 €

Prices include VAT. Delivery and start-up are not included, to be quoted separately.