Hanscraft
Hanscraft Design D4
Hanscraft Design 4 – an outdoor jacuzzi with a modern design. The jacuzzi has two lounges and three seats. Each place offers a unique massage experience. The ergonomically designed placement of the nozzles guarantees a relaxing massage for the whole body. In the Hanscraft Design 4 jacuzzi, the standard equipment includes e.g. LED lighting, ergonomic headrests, waterfall, touch screen control panel, 5-layer high-quality thermal insulation and Aquatic AV music system.
Clean and clear lines give a unique look to the Design series. Seamless exterior paneling is available with five different wood finishes. Hasncraft's flagship Design series is a nice breath of new design in the outdoor hot tub market. Thanks to the design of the interior, there is enough space for all bathers, and taller bathers also get a relaxing bathing position in the lounge seats.
Shell color options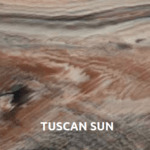 Cabinet and exterior color options
Price: 18990 €

Prices include VAT. Delivery and start-up are not included, to be quoted separately.